School Teachers Shocked by What They Found Under Student's Cardigan
This hilarious photo of a student from a school in South Africa has got people wondering if the student involved should be disciplined or congratulated for his ingenuity.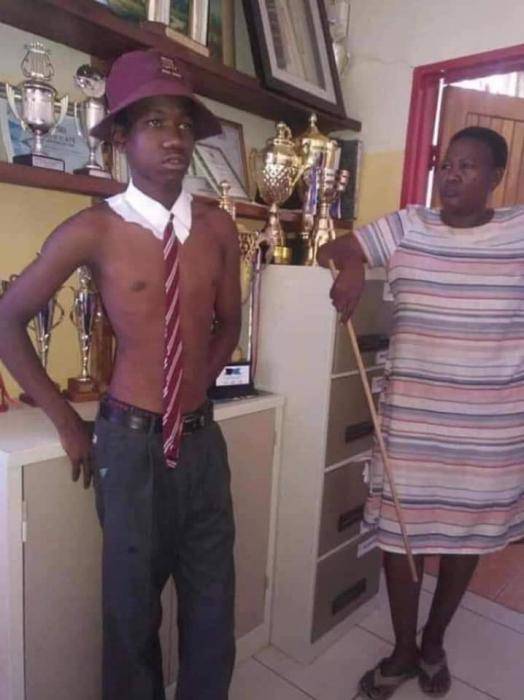 According to the user who posted this picture, the boy's teachers forced him to remove his cardigan, and what she saw next was a total shock. It's safe to say that she never "experred" it.